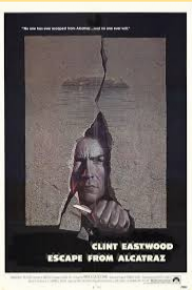 Escape from Alcatraz
1979

(Flykten från Alcatraz)
Actor

Lead role as Frank Morris
A prison thriller film of the 1962 prisoner escape from the maximum security prison on Alcatraz Island. The film chronicles this story which is based an actual events.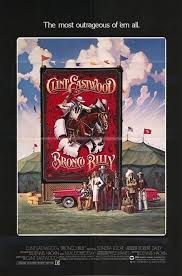 Director, Music & Actor
Credited for performing a song in the film, Barroom Buddies.
Lead role as Bronco Billy McCoy

A western comedy about a travelling wild west circus show, peopled with losers that is picked up on the road.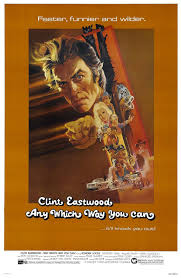 Any Which Way You Can
1980

(Nu fightas vi igen)
Music & Actor
Credited for performing a song in the film, Beers To You.
Lead role as Philo Beddoe

A sequel to Every Which Way but Lose, which at the time, 1978, was Eastwood's most commercially successful film.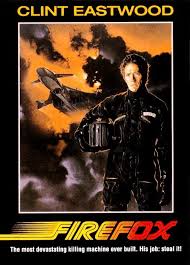 Director, Producer & Actor

Lead role as Mitchell Gant
A techno-thriller film. About a joint Anglo-American plot that is devised to steal a highly advanced Soviet fighter aircraft, which is capable of Mach 6, is invisible to radar, and carries weapons controlled by thought.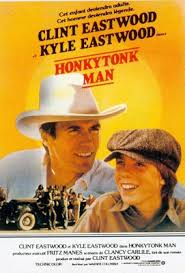 Director, Producer, Music & Actor
Credited for performing two songs in the film, "When I Sing About You" and "No Sweeter Cheater Than You".
Lead role as Red Stovall


A musical drama film about a western singer whom suffers from tuberculosis but has been given an opportunity to make it big at the Grand Ole Opry. The story is loosely based on the life of Jimmie Rodgers.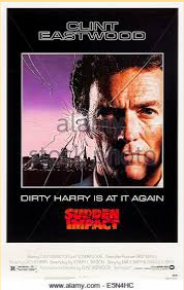 Director, Producer & Actor

Lead role as Harry Callahan
The fourth film in the Dirty Harry series, the only Dirty Harry film to be directed by Eastwood himself. A story of a gang rape victim who decides to seek revenge on the rapists ten years after the attack by killing them one by one.The film is notable for the catchphrase, "Go ahead, make my day".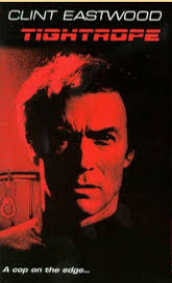 Producer & Actor

Lead role as Wes Block
A thriller, about a detective who is investigating a string of sex related murders in New Orleans.

An action comedy with Burt Reynolds. The film takes place in Kansas City, 1933. Eastwood a police lieutenant known only by his last name, Speer. Reynolds, a former cop, now turned private eye. Once two good friends, which has changed, they no longer tolerate each other.

Music & Actor
Credited for performing a song in the film, Montage Blues.
Lead role as Lt. Speer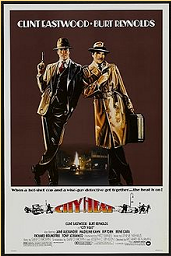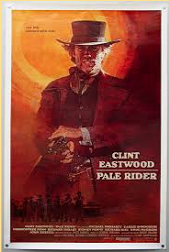 Director, Producer & Actor

Lead role as Preacher
A Western film about a lone horseman, dressed as a preacher, that rides into a camp, helping struggling miners to fight a gang of harrassers.
The film was the highest grossing Western of the 1980s.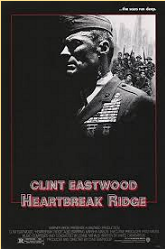 Director, Producer, Music & Actor
Credited for writing a song for the film, How Much I Care
Lead role as Gunnery Sgt. Thomas 'Gunny' Highway

A story about a U.S. Marine, nearing retirement. He whips a bunch of undisciplined Marines into shape and leads them during the American invasion of Grenada in 1983. In the end he receives the Medal of Honor for his actions in the conflict.

The Dead Pool
1988

(Dödsspelet)
Actor

Lead role as Harry Callahan
The fifth and final film in the Dirty Harry film series. The story concerns the manipulation of a dead pool game by a serial killer. The film is notable for coining catchphrases, one of which is:"Opinions are like assholes, everybody has one".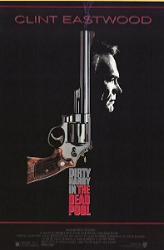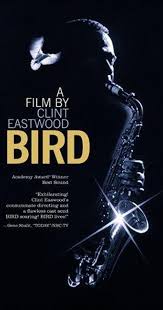 A biographical film, produced and directed by Clint Eastwood. Starring Forest Whitaker in the lead role. The film is a tribute to the life and music of jazz saxophonist Charlie "Bird" Parker.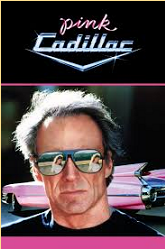 Actor

Lead role as Tommy Nowak
An action comedy film about a bounty hunter and a group of white supremacists chasing after an innocent woman who tries to outrun everyone in her husband's prized pink Cadillac.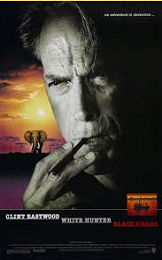 White Hunter Black Heart
1990

(Vit jägare, svart hjärta)
Director, Producer & Actor

Lead role as John Wilson
An adventure drama film. The film is a thinly disguised account of the making of the classic 1951 film, The African Queen, which was shot on location in Africa. Eastwood's character, is based on real-life director John Huston.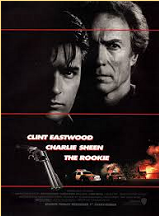 The Rookie
1990

(The Rookie - nykomlingen)
Director & Actor

Lead role as Nick Pulovski
A police film about a veteran police officer who teames up with a younger detective, whose intent is to take down a German crime lord in downtown Los Angeles. Following months of investigation into an exotic car theft ring.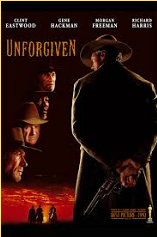 Unforgiven
1992

(De skoningslösa)
Director, Producer & Actor

Lead role as William "Will" Munny
A Western film starring Gene Hackman and Morgan Freeman. About an aging outlaw and killer who takes on one more job, years after he has turned to farming. Once a bandit, notorious for being a cold-blooded murderer, now a repentant widower. Clint Eastwood and Gene Hackman received both the Academy Award and the Golden Globe Award for best director and best supporting role respectively.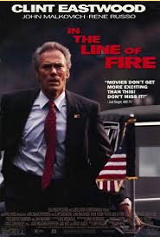 In the Line of Fire
1993

(I skottlinjen)
Actor

Lead role as Secret Service Agent Frank Horrigan
An American action thriller. The film is about a disillusioned and obsessed former CIA agent who attempts to assassinate the President of the United States and the Secret Service agent who tracks him. The Secret Service agent is the sole active-duty agent remaining from the detail, guarding John F. Kennedy in Dallas, Texas, at the time of his assassination in 1963.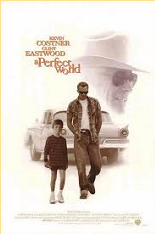 Director, Music & Actor
Credited for composing a song for the film, Big Fran's Baby
Secondary role as Texas Ranger Red Garnett

A drama film starring Kevin Costner in the lead role, as an escaped convict who befriends a young boy and ends up embarking on a road trip with the child. Eastwood co-stars as a Texas Ranger in pursuit of the convict.

The Bridges of Madison County
1995

(Broarna i Madison County)
Actor

Lead role as Robert Kincade
A romantic drama film starring Meryl Streep, about an Italian war bride, who lives with her husband and two children on a farm in Iowa. In 1965, she meets a National Geographic photographer and has a four-day extramarital affair with him.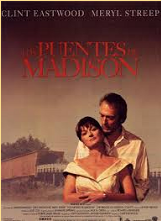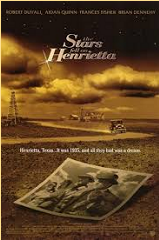 The Stars Fell on Henrietta
1995

(Stars Fell on Henrietta)
A drama film of America during the oil boom, starring Robert Duval. An elderly, down on his luck 'oil man', finds himself in the town of Henrietta. Using unconventional methods, he convinces himself and others that there is oil to be found.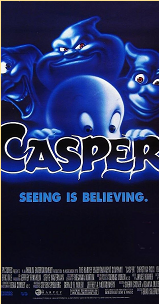 Actor

Uncredited cameo role
An American live-action/computer-animated fantasy comedy film, loosely based on a cartoon character, Casper the Friendly Ghost. A film that makes extensive use of computer-generated imagery. Eastwood appears in a cameo role as himself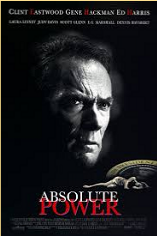 Director, Producer & Actor

Lead role as Luther Whitney
A political thriller film with Gene Hackman. About a master jewel thief, who during a burglary, witnesses the Secret Service cover up of a murder of a woman.

Absolute Power
1997

(Absolut makt)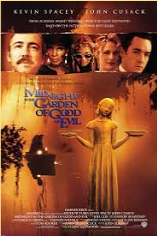 Midnight in the Garden of Good and Evil
1997

(Midnatt i ondskans och godhetens trädgård)
A crime drama film, starring John Cusack, a reporter on an assignment to the city of Savannah, Georgia. A gallery of remakable characters show up around a murder trial of a local millionaire.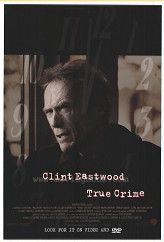 Blood Work
2002

(Blodspår)
Director, Producer & Actor

Lead role as Terry McCaleb
A mystery thriller film. Still recovering from a heart transplant, a retired FBI profiler is living on a boat in a marina, with another person's heart in his chest. A woman asks him to investigate the murder of her sister.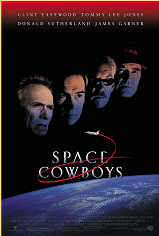 Director, Producer & Actor

Lead role as Frank Corvin
A space drama film, starring Donald Sutherland. About a bunch of older "ex-test pilots" who are sent into space to repair an old Soviet satellite.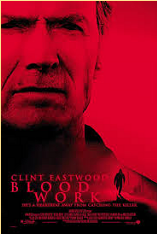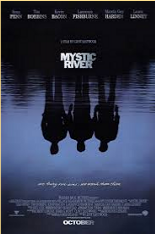 A mystery crime drama. With a childhood tragedy that overshadowed their lives, three men are reunited by circumstance when one has a family tragedy. Sean Penn and Tim Robbins both won the Academy Awards for Best Actor and Best Supporting Actor respectively, making Mystic River the first film to win both awards since Ben-Hur in 1959.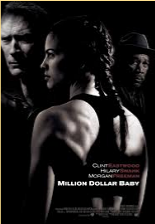 Director, Producer & Actor

Lead role as Frankie Dunn
A sports drama film with about an underappreciated boxing trainer. The mistakes that haunt him from his past, and his quest for atonement makes him help an underdog amateur boxer achieve her dream of becoming a professional. The film received the award for Best Picture of 2004 at the Academy Awards. Clint Eastwood was awarded a Best Director Oscar for the film. Hilary Swank and Morgan Freeman received Best Actress in a Leading Role and Best Actor in a Supporting Role Oscars, respectively.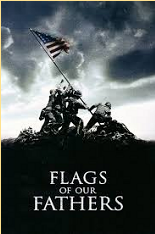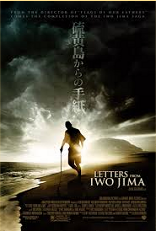 Flags of Our Fathers
2006
A war film based on the book of the same name about the 1945 Battle of Iwo Jima. About the five Marines and one Navy Corpsman who were involved in raising the flag on Iwo Jima, and the aftereffects of that event on their lives.

Letters From Iwo Jima
2006
A Japanese-American war film. The film portrays the Battle of Iwo Jima from the perspective of the Japanese soldiers who fought it and is a companion piece to Flags of Our Fathers, the two films were shot back to back.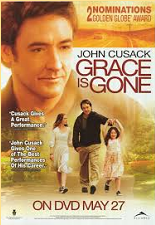 Music

Credited for writing the original score for the film
A drama film starring John Cusack as a father who cannot bring himself to tell his two daughters that their mother, a soldier in the American army, has just been killed on a tour of duty in Iraq.This marks the first time Clint Eastwood composed the score for a film which he did not write, direct or star in.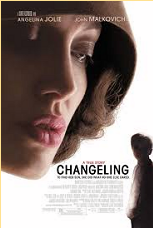 Director, Producer & Music

Credited for writing the original score for the film
A mystery thriller film, starring Angelina Jolie. The film explores child endangerment, female disempowerment, political corruption, mistreatment of mental health patients, and the repercussions of violence. Based partly on real-life events.

True Crime
1999

(Ögonblicket före tystnaden)
Director, Producer & Actor

Lead role as Steve Everett
A mystery drama film. A journalist and recovering alcoholic, covering the execution of a death row inmate, trying to uncover the evidence that can prove the inmate's innocence just hours before his execution?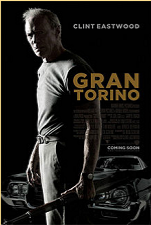 Director, Producer & Actor

Lead role as Walt Kowalski
A drama film about a disgruntled Korean War veteran, who sets out to reform his neighbor, a Hmong teenager who tried to steal his prized possession: a 1972 Gran Torino. Gran Torino was a commercial success, Eastwood's second highest-grossing film to date.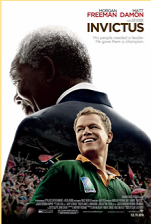 Invictus
2009

(Invictus - de oövervinnerliga)
An American-South African biographical sports drama film starring Morgan Freeman and Matt Damon. The story is about the events in South Africa before and during the 1995 Rugby World Cup, which was hosted in South Africa, following the dismantling of apartheid.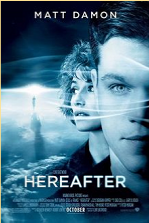 Hereafter
2010

(Livet efter detta)
Director, Producer & Music

Credited for writing the original score for the film
A drama film that tells three parallel stories about three people -- a blue-collar American, a French journalist and a London school boy -- who are touched by death in different ways.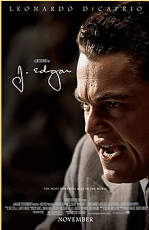 A biographical drama film starring Leonardo DiCaprio. The film focuses on the career of FBI director J. Edgar Hoover, powerful head of the F.B.I. for nearly 50 years, looking back on his professional and personal life.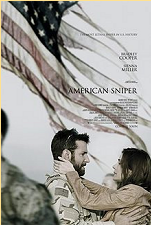 Director, Producer & Actor

Uncredited cameo role as a Church Goer
A biographical war drama film. The film follows the life of a sniper, who became the deadliest marksman in U.S. military history with 255 kills from four tours in the Iraq War, 160 of which were officially confirmed by the Department of Defense. While the sniper was celebrated for his military successes, his tours of duty took a heavy toll on his personal and family life. To date, American Sniper is the highest-grossing war film of all time and Eastwood's highest-grossing film.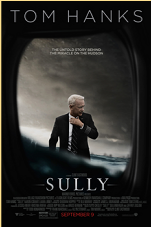 A biographical drama film, starring Tom Hanks. The story of Chesley Sullenberger's January 2009 emergency landing of US Airways Flight 1549 on the Hudson River, in which all 155 passengers and crew survived with only minor injuries, and the subsequent publicity and investigation.

A biographical drama film about three American soldiers that discover a terrorist plot on a Paris-bound train. The actors in the film are the same guys that actually stopped the attack when it ocurred.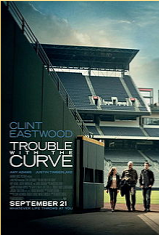 Trouble with the Curve
2012
Producer & Actor

Lead role as Gus Lobel
A sports-drama film. A daughter tries to remedy her dysfunctional relationship with her ailing father, a decorated baseball scout, by helping him in a recruiting trip which could be his last.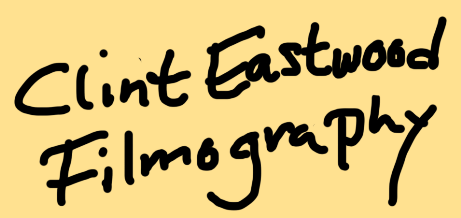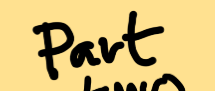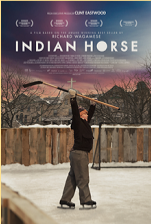 About the life of a Canadian First Nations boy as he survives residential school and life amongst the racism of the 1970s, later to become a talented hockey player.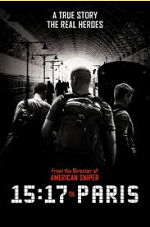 A crime film about a 90-year-old World War II veteran, that is caught transporting $3 million worth of cocaine through Michigan for a Mexican drug cartel.

Director, Producer & Actor

Lead role as Earl Stone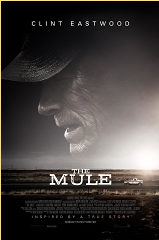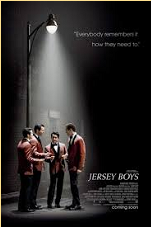 The film tells the story of the Four Seasons with focus on their lead singer Franki Valli wo began his singing career in Jersey clubs with local friends. Later he formed the Four Seasons, one of the greatest vocal groups